Skip to content
ABOUT CHAMPIONS OF CHOICE
Champions of Choice is one of New York City's premiere reproductive rights events and is attended by more than 500 prominent leaders in philanthropy, business, media, and politics. Join us as we share how we are working to create a future with equitable and just access to reproductive health care, including abortion, across the country.
2023 Champions of choice awards luncheon
Wednesday, April 26, 2023 – 12:00 pm to 2:00 pm ET
Ziegfeld Ballroom, 141 W. 54th Street, NYC
---
2023 CHAMPIONS OF CHOICE HONOREES
SOPHIA BUSH HUGHES
Actress, Activist, and Entrepreneur
Sophia Bush Hughes is an American actress, activist, and entrepreneur. She is a member of the Directors Guild of America and has starred in an impressive range of television and film projects such as the hit comedy John Tucker Must Die, Incredibles 2, One Tree Hill, Dick Wolf's Chicago PD, Hulu's Love, Victor, and NBC's This Is Us.  Throughout her career thus far, Bush has earned multiple Teen Choice Awards in the categories of "Choice Movie Actress: Comedy," "Choice Movie Actress: Horror/Thriller," and "Choice Movie: Breakout Female."
Named one of the most charitable celebrities by CNN, Sophia devotes her free time to bettering girl's education and the environment. She inspires millions as she uses her personal platform and social media influence to raise awareness and funds for great causes.
In 2019, Bush partnered with Jane Walker, a sister brand of Johnnie Walker, and has been active with bringing forward more firsts for women within the entrepreneurial industry. Bush also co-founded and sits on the board for I am a voter® which is a nonpartisan movement that aims to create a cultural shift around voting and civic engagement by unifying around a central truth: our democracy works best when we all participate. In 2021, Sophia joined Fashionkind as a co-founder and member of the advisory board. She works alongside founder and CEO Nina Farran to produce ethical and environmentally friendly luxury fashion from around the world. Most recently, Bush and her business partner Nia Batts joined the First Women's Bank as Strategic Advisors alongside Billie Jean King.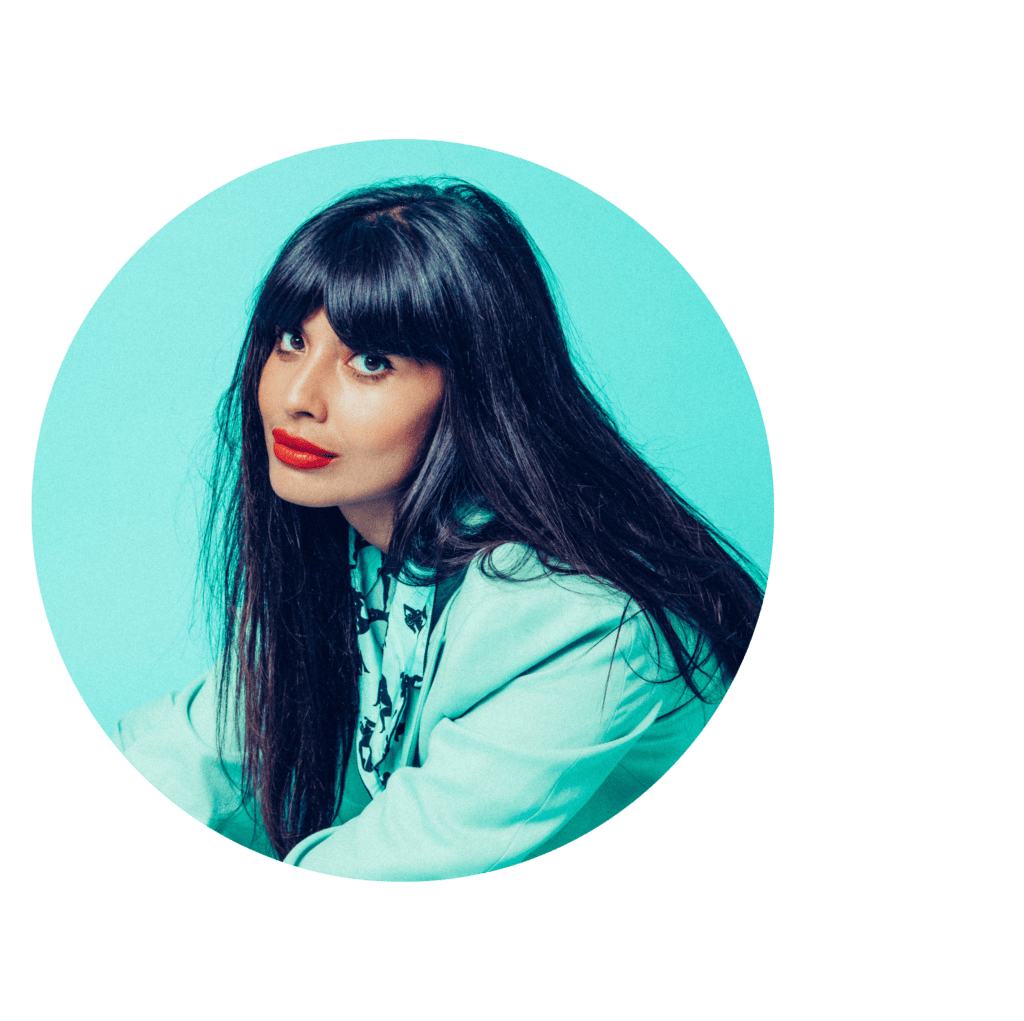 JAMEELA JAMIL
Activist, Actor, Host and Founder of the I Weigh Movement
Jameela Jamil is a one-of-a-kind multi-hyphenate who works as an actress, writer, host, and activist. Jameela was first seen on American television starring as Tahani in Mike Schur's Golden Globe-nominated NBC sitcom The Good Place, opposite Ted Danson and Kristen Bell. The Good Place went on to win Critics' Choice Television, AFI, Peabody and Television Critics Association awards. Jameela is the host of all three seasons of the TBS game show The Misery Index and served as one of the judges for three seasons of HBO Max's hit competition show, Legendary. In 2022, Jameela officially joined the Marvel Cinematic Universe, where she originated the first on-screen role of the Marvel villain Titania in the series She Hulk: Attorney at Law, currently streaming on Disney+.
Off-screen, Jameela is a powerful mental health activist. In 2018, Jameela launched a movement and allyship platform called I Weigh — a platform and community of change makers who come together to share ideas, experiences and ultimately mobilize activism; exploring social issues that stem from mental health to climate change to the representation of marginalized groups. I Weigh publishes original content featuring interviews, editorial stories, BTS, mini docs, round-table discussions, informational assets and more across Instagram, Twitter, and YouTube.
In April 2020, the I Weigh with Jameela Jamil podcast launched with Earwolf in which Jameela speaks to a variety of thought-leaders, performers, activists, influencers, and friends about their own experiences and stories with their mental health. With hilarious and vulnerable conversations, I Weigh amplifies and empowers diverse voices in an accessible way to celebrate progress, not perfection. The podcast has featured guests such as Gloria Steinem, Reese Witherspoon, Jane Fonda, Billy Porter, Demi Lovato, Tarana Burke and Alok Vaid-Menon to name a few.
PHOEBE ROBINSON
Stand-up Comedian, Writer, Producer, Publisher and Actress
Phoebe Robinson is a stand-up comedian, writer, producer, publisher and actress. She is the creator, star and executive producer of the Freeform comedy "Everything's Trash," which is based off her book of the same name. Her previous book You Can't Touch My Hair: And Other Things I Still Have to Explain was a New York Times bestseller. She is the co-creator and co-star of the hit podcast turned HBO series "2 Dope Queens" and other critically acclaimed podcasts including "Sooo Many White Guys" and "Black Frasier." Additionally, Phoebe starred in the films "Ibiza" and "What Men Want," and was a moderator for Michelle Obama's Becoming book tour where she interviewed the former first lady across the globe. In 2019, Phoebe launched Tiny Reparations, a production company under ABC Signature, whose first series "Doing the Most with Phoebe Robinson," premiered April 2021 on Comedy Central. In 2021, Phoebe published her third book of essays Please Don't Sit on My Bed in Your Outside Clothes, which quickly became an indie national bestseller and the inaugural title from her imprint, Tiny Reparations Books, which champions writers of color. Her debut hour comedy special, "Sorry, Harriet Tubman," premiered in October 2021 on HBO Max.' Recently Phoebe was given the Innovator in Comedy award by Variety Magazine alongside names like Chelsea Handler and Patton Oswalt for her continued work in comedy.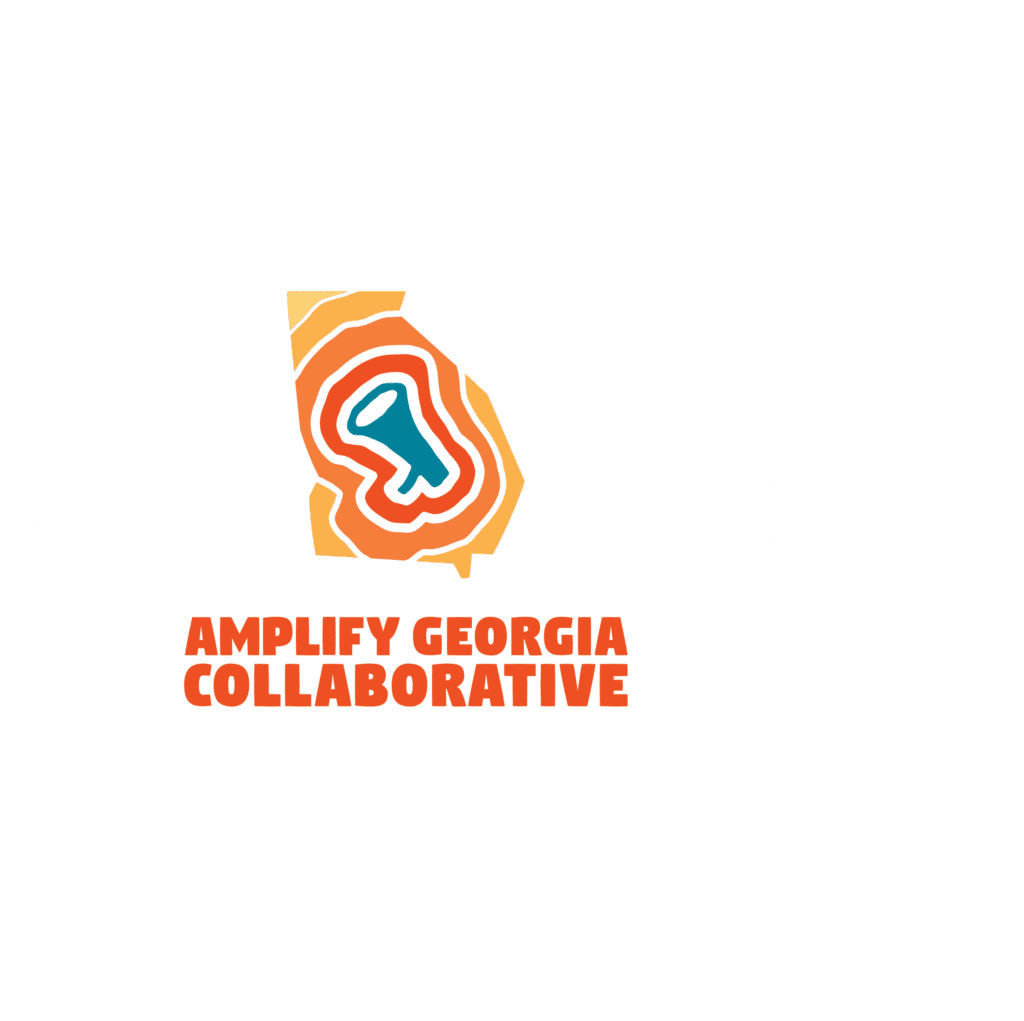 AMPLIFY GEORGIA COLLABORATIVE
The Amplify Georgia Collaborative works to protect and expand access to abortion care across Georgia through collaborative, proactive campaigns at the state and local level. Our campaigns provide education, produce policy wins, shift the narrative around abortion and build the power of communities most impacted by abortion restrictions.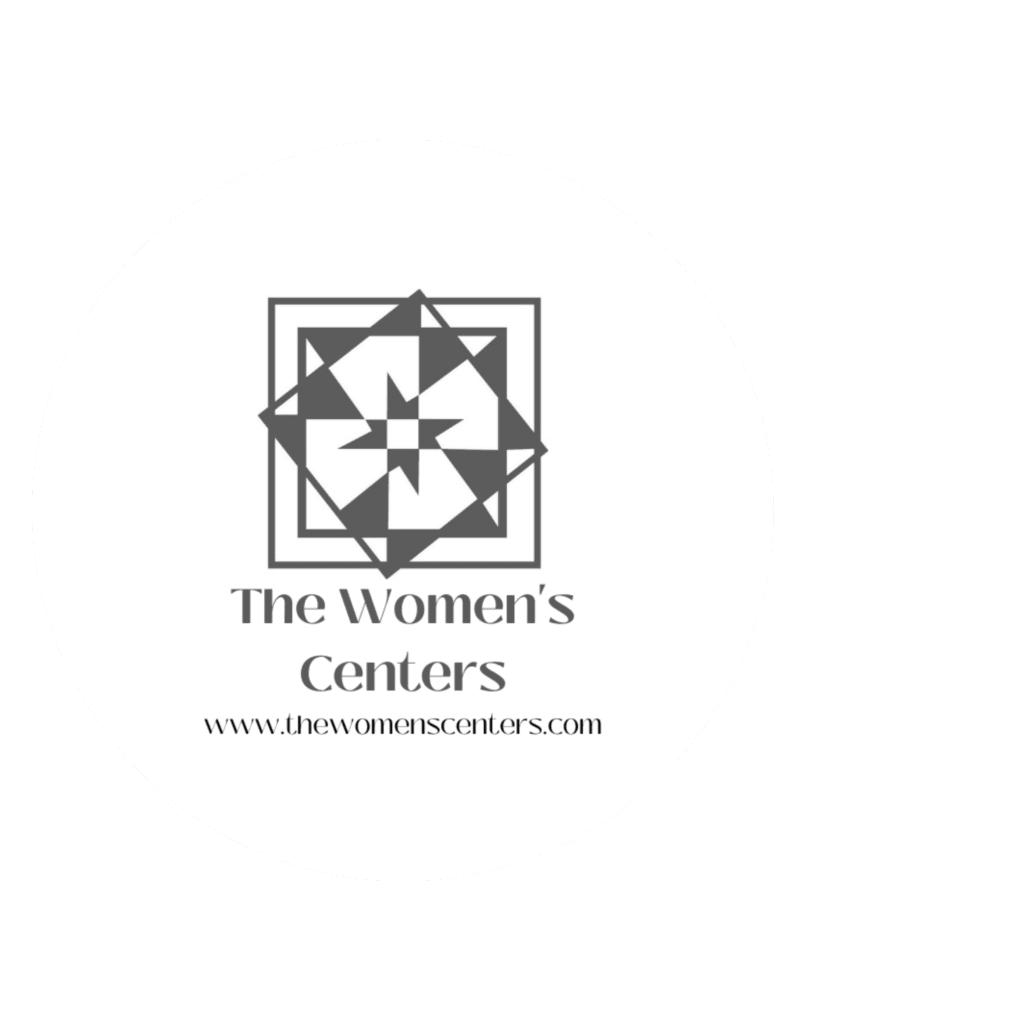 THE WOMEN'S CENTERs
Established in 1972, The Women's Centers (TWC) is a group of independent abortion providers serving CT at Hartford GYN Center, GA at Atlanta Women's Center, NJ at Cherry Hill Women's Center, and PA at Delaware County Women's Center and Philadelphia Women's Center. TWC is dedicated to providing the highest level of abortion care and reproductive health services, particularly for those facing the most significant barriers and for those who need care later in pregnancy. To build understanding of the complexity of abortion and to protect and expand access to care, TWC trains clinicians in abortion provision, participates in critical research, facilitates educational and volunteer opportunities, and fights legal battles on behalf of their patients and communities. TWC unifies their beliefs in justice and equitable access to care by working with their communities to build a better future for all.
2023 CHAMPIONS OF CHOICE HONORARY CHAIRS
2023 CHAMPIONS OF CHOICE AWARDS LUNCHEON EVENT SPONsORS
Ruby Level
Nancy Silverman
Trailblazer Level
Elyse and Lawrence B. Benenson
Bob Fertik and Antonia Stolper
Bronx Care Health Systems and Mr. Fuentes
Audrey & Martin D. Gruss
Illuminary Level
Cynthia Green Colin and Patricia Green
Abigail and David Schumer
Select Equity Group
Sharon Weinberg
Visionary Level
Mila Atmos
Laurie Campbell
Jennifer Bayer Michaels
Dolores M. Smith
Defender Level
Jill Braufman and Daniel Nir
Meika and Sheila Hollender
Anna-Maria and Stephen Kellen Foundation
Kathleen S. McHugh
Mrs. Sharon J. Monahan
Dawn Porter and David Graff
Protector Level
Anna Berent & Antoinette Danvers, MD
Wendy Flanagan & Amy Lipin
Daniel Gonzales
Stacie Kiratsous, Ph.D.
Nathalie Molina Niño 
Maria T. Vullo
Susi Wunsch
Janet Yearwood
Robert Jaffe
Aila Main, Jennifer Price and Marnie Worth
Sarah Stafford
2023 ChampionS of choice benefit
committee
Ivelyse Andino
Caitlin Fiss, MD
Meika Hollender
Jennifer Justice
Kathy McHugh
Abigail Schumer
Statement PR
Glow Global Events
2023 nirh board of directors
Dolores M. Smith, Chair
Antoinette Danvers, MD, Secretary
Maria Vullo, ex officio
Anna Berent, JD
Jill Braufman
Jennifer Justice
Kathleen McHugh
Laura Scheuer
Abigail Schumer
Nancy Silverman, emerita
Sharon Weinberg
Dr. Jen Welter
Janet Yearwood
2023 NIRH ACTION FUND BOARD OF DIRECTORS
Maria Vullo, Chair
Bob Fertik, Secretary
Dolores M. Smith, ex officio
Ivelyse Andino
Debra Cooper
Daniel Gonzales
Robert Jaffe
Sarah Kovner
Gabriela D. Lemus, Ph.D.
Aisha C. Mills
Nathalie Molina Niño
Christine C. Quinn
---
Past Video Highlights
2022 Champions of Choice
2021 Champions of Choice
2019 Champions of Choice
GET THE FACTS.
GET INVOLVED.